Write to the editor of your local newspaper today!
Time is running out to save Rainbow Ridge!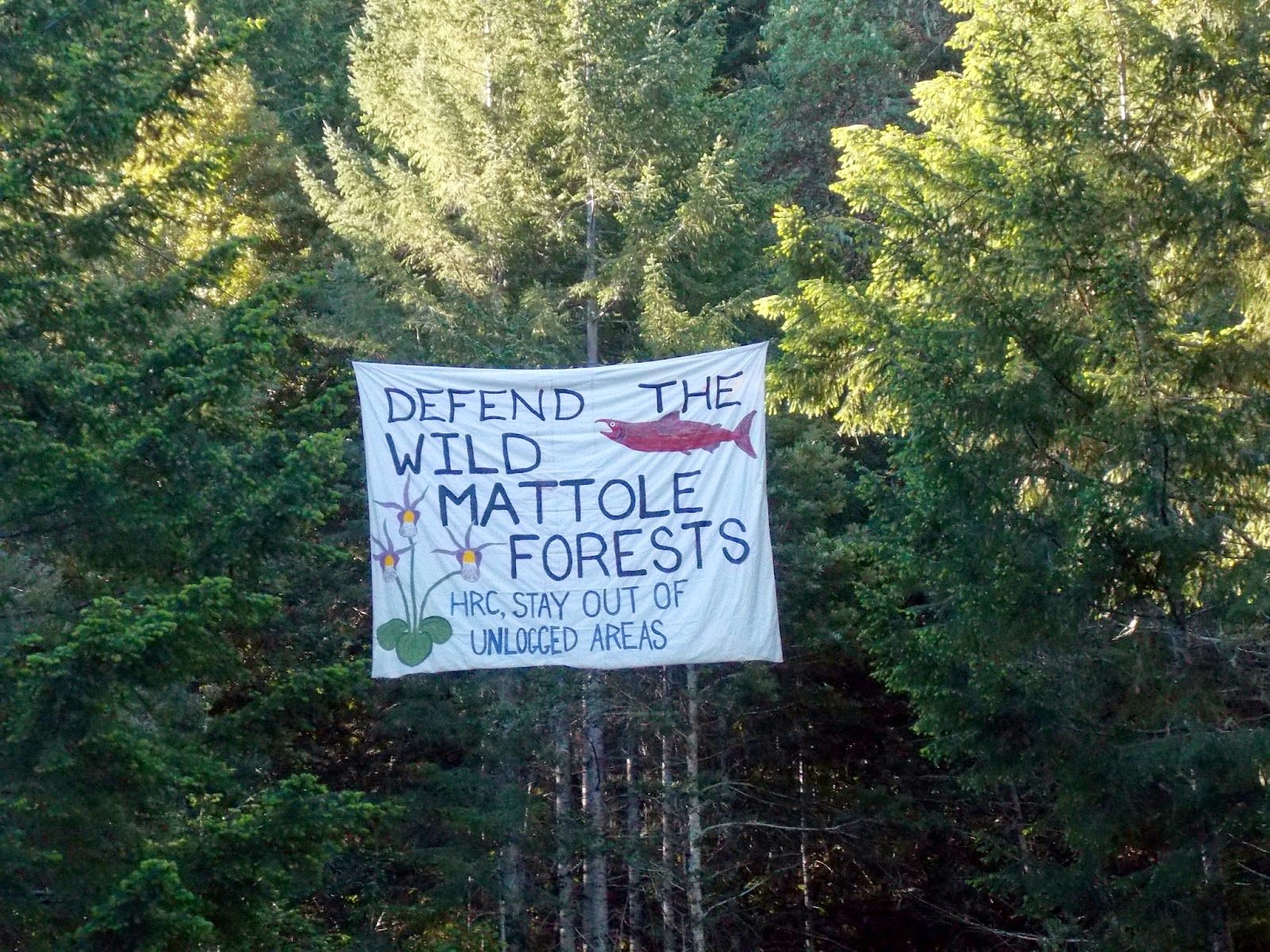 At a time in American history when our original forests have been almost entirely eradicated outside of scattered parks and preserves, we have learned much about the cost of eliminating them.
Logging leaves behind exposed and depleted soils, resulting in smaller, less-healthy trees; stripped of shading vegetation streams get warmer and siltier, in turn hurting salmon and aquatic life; carbon is released from soils and decomposing logging slash; the hotter, drier environment sets the stage for more frequent and intense wildfires; and more.
Rainbow Ridge is home to some of the last unprotected primary coastal Douglas-fir forests left anywhere.
We have an opportunity right now to put a halt to the destruction of Rainbow Ridge's forests but we must act quickly.
Write a letter TODAY to the editor of your local newspaper or to your regional paper. Our web platform will direct your letter to the appropriate media outlet.
Express your outrage over HRC's logging plans on Rainbow Ridge-- and demand that FSC not continue to certify HRC's Rainbow Ridge plans as "sustainable" or FSC will risk losing credibility with the lumber-buying public.
Instructions
After you press the "Get Papers" button choose one of the newspapers. Then click on up to three paragraphs of your choice from the selection (more will make your letter too long for most editors).
Your chosen paragraphs will then appear in the letter window.
Very important! Now tweak your selected paragraphs using your own vocabulary. Be sure to fill in your name, address and phone number in the form provided. (Your phone number will not be published. It is provided only so the editor can verify your identity.)
Step 1 - Select a Recipient